About Cannabis Life Network
Cannabis Life Network gives voice to the growers, entrepreneurs, and consumers who live and breathe cannabis, and not just when they're smoking it. Through its partnerships with Craig Ex of Expert Joints and #Studio710, CLN creates entertaining and educational content that shines a spotlight on those who continue to push the culture and movement forward, while providing a much-needed counterpoint to the often negative coverage in the mainstream media.
Meet the CLN Team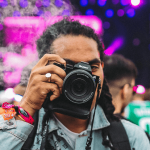 Editor-In-Chief/Marketing Director
Jarett is an event producer & marketing agency owner turned business consultant, with a passion for the music, media, cannabis and event industries. He's a multimedia creative with a portfolio that includes photos, videos, graphic design, copywriting, fashion and product design. Pushing music and lifestyle content at CLN, catch him at concerts and events across the country with Red Congolese or Green Crack rolled and ready.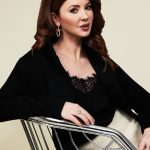 Contributing Writer
Sarah Leamon is a criminal defence lawyer and founder of Sarah Leamon Law Group. Sarah specializes in impaired driving offences and cannabis law. In 2017, Sarah was invited to appear before the House of Commons Standing Committee on Justice and Human Rights to discuss the legal implications of Bill C-46. Sarah has been sought out for her legal insights by both the House of Commons and the Senate on multiple occasions since then. Sarah regularly writes for The Georgia Straight, The Huffington Post, The Her(b) Life and The Cannabis Life Network. She is also involved in numerous non-profit organizations, including, The Coven Club and The Women's Association of Criminal Lawyers – British Columbia. Sarah was nominated in Canadian Lawyer Magazine's 25 Most Influential Lawyers list in 2018 and 2019 and won Business in Vancouver's 2018 Forty Under 40 award. She won the 2019 Integrity Award from the Universal Womens Network.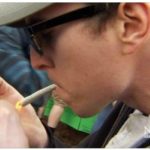 Staff Writer
Caleb focuses on the political economy of the cannabis industry. A freelance writer and sometimes ghost-writer, his work has appeared on Zero Hedge, Mises.org, and a few print magazines. He lives in British Columbia and enjoys a good wake-n-bake.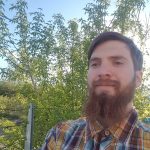 Staff Writer
Travis resides in British Columbia with a strong personal enthusiasm in cannabis activism and analytical sciences. He spends equal amounts of time conversing amongst various cannabis communities as he does dwelling in research papers. A strong passion for scanning and reviewing various social, political and scientific spectrums of cannabis as a personal interest. After obtaining such a wealth of knowledge, it is his duty to bring you the latest and greatest cannabis has to offer.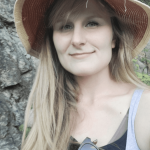 Staff Writer
Julia Veintrop is a regular writer for Cannabis Life Network, Cannabis Digest, Absolute Underground, and Flush Magazine. In addition to writing, she also works privately as an artist and web developer. Her post-secondary education includes Canadian Payroll Legislation and Fundamentals, Employment Law, and Cosmetology. She was elected for two consecutive terms and served three years on the Board of Directors for the Victoria Cannabis Buyers Club. She is a member of the Canadian Freelance Guild and has published over 250 articles in both print and online format. When she's not working, you can find her in the pool or cataloging her coin collection.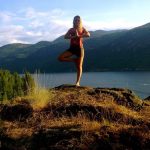 Contributing Writer
Carlie is currently a marketing student at the University of Calgary. She is a contributing writer for us here at the Cannabis Life Network, and she is also writing for Team Grow. In her spare time, Carlie enjoys roller skating, creating unique clothing and accessories, and will never turn down an adventure.
Editor & Writer
Dylan is a business student with an interest in the clinical benefits of cannabis and psilocybin. He is interested in biotechnology and aspires to work in that industry.
Jennifer Jenka is a freelance content and copywriter with over a decade of experience writing for businesses worldwide through her company Jenka Creations. Jenn aims to provide companies with well-written and researched short and long-form marketing content. When she is not working, she spends time with her partner, her twins, and two miniature pinschers named Odin and Freya. As an obsessed epic fantasy fan, she is currently working on her first fantasy series.
Contributing Writer
Lin is a Business student at UBC Sauder who takes interest in the psychological benefits of cannabis and psychedelics. Through researching studies and voicing them through her articles, she hopes to educate and eliminate the negative misconceptions surrounding cannabis and psychedelic substances.
Writer and punk artist from Ireland, living in Vancouver since 2018. Nikki is interested in dismantling the stigma associated with drug culture and the psychological benefits of cannabis and psychedelics. She misses gigs.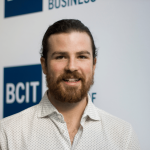 Staff Writer
Pearce graduated from BCIT in 2020 and has 3+ years experience working in the cannabis industry. He thinks bio's are lame but his hobbies include smoking weed and doing things.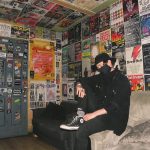 Contributing Writer
Contributing Writer CLN / Team Grow, Hey, I make photo video content in the music industry n also write a bit.