About Cannabis Life Network
Cannabis Life Network gives voice to the growers, entrepreneurs, and consumers who live and breathe cannabis, and not just when they're smoking it. Through its partnerships with Craig Ex of Expert Joints and #Studio710, CLN creates entertaining and educational content that shines a spotlight on those who continue to push the culture and movement forward, while providing a much-needed counterpoint to the often negative coverage in the mainstream media.
Meet the CLN Team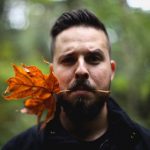 Editor in Chief & Creative Director
Andres Markwart has worked as a journalist, cinematographer, brand manager, and professional photographer, across Canada and the United States, over the past decade, covering international politics and local interest stories, along with shooting music festivals and interviewing artists. A biology major, he has worked on research and sustainability projects for agencies across the country, and is actively involved in ecology at the local level. When not indulging in cycling, white wine, painting, and/or pro wrestling, he will usually be found with camera in hand, capturing moments, emulating cinema stills, from behind a lens.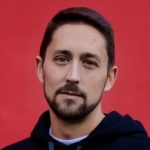 Host & Producer
Craig Ex (a.k.a 'The Expert') is the Founder of Expert Joints, as well as the Producer and Host of the 'Expert Joints LIVE!' webcast, and 'Fridazed' radio show. With nearly 30 years of experience in the cannabis industry, he's worked with some of the biggest names in the business. Collectively his productions have amassed tens-of-thousands of followers and millions of views. As a natural-born networker and industry influencer, he has built himself into a leading figure in the marijuana media. When he is not creating content in his fully-equipped media hub, Studio 710, he's covering events around the world as lead host for Cannabis Life Network (CLN). You can catch him Thursdays at 4:20 p.m. (PT) on Pot TV, Fridays at 2:00 p.m. (PT) on SaveOnRadio.com, and his entire lineup of videos on High Times TV. Craig regularly emcees events and is the person to call if you need a man on the microphone.
Contributing Writer
Sarah Leamon is a criminal defence lawyer and founder of Sarah Leamon Law Group. Sarah specializes in impaired driving offences and cannabis law. In 2017, Sarah was invited to appear before the House of Commons Standing Committee on Justice and Human Rights to discuss the legal implications of Bill C-46. Sarah has been sought out for her legal insights by both the House of Commons and the Senate on multiple occasions since then. Sarah regularly writes for The Georgia Straight, The Huffington Post, The Her(b) Life and The Cannabis Life Network. She is also involved in numerous non-profit organizations, including PACE Society where she acts as Board Chair, The Coven Club and The Women's Association of Criminal Lawyers – British Columbia. Sarah was nominated in Canadian Lawyer Magazine's 25 Most Influential Lawyers list in 2018 and 2019 and won Business in Vancouver's 2018 Forty Under 40 award. She won the 2019 Integrity Award from the Universal Womens Network.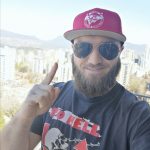 Contributing Writer
Braden Maccke lives in Vancouver, where he plays rugby and writes about things, usually in pencil. He is the founder of Fundamental Hype, an independent research publication focused on venture-stage equities, and serves as a contributing editor to the Rowers Ruck Muck, a blog about the Vancouver Rowing Club Rugby Section.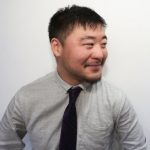 Contributing Writer
Mike has extensive experience in many aspects of writing including journalism, content creation, and copywriting. During that time, he has researched and conducted interviews with artists, covered countless live events, created brands from scratch, and has written copy for countless social media posts, blogs, websites, and ads. He is also involved in the local community, and is currently serving as a Board Director for a non-profit volunteer organization. In his free time you might catch him jamming with his band, enjoying Vancouver's greenery, or annoying his friends with terrible puns.
Staff Writer
Julia Veintrop is the General Manager of the Victoria Cannabis Buyers Club. With a background in counselling and a passion for creating community, she lets her heart speak through what she writes. She is currently serving her second, volunteer elected term on the VCBC Board of Directors and currently writes for Cannabis Life Network, The Cannabis Digest and The Absolute Underground.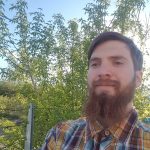 Staff Writer
Travis resides in British Columbia with a strong personal enthusiasm in cannabis activism and analytical sciences. He spends equal amounts of time conversing amongst various cannabis communities as he does dwelling in research papers. A strong passion for scanning and reviewing various social, political and scientific spectrums of cannabis as a personal interest. After obtaining such a wealth of knowledge, it is his duty to bring you the latest and greatest cannabis has to offer.