Meet the CLN Team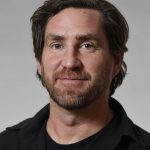 Contributing Editor
Andrew is an award-winning journalist whose work has appeared in Vice, the National Post, Business in Vancouver, the National Observer, Cracked and the Vancouver Sun. A former staff writer for the Vancouver Courier and the author of several trivia books, he also creates content for corporate clients and moonlights in the summer as a whitewater rafting guide. Recent career highlights include being part of a team nominated for a Jack Webster award and having a blog post crack 4,000 Facebook shares.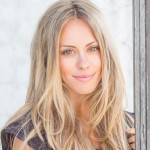 Host & Producer
Bridging creativity and awareness, Alana is a passionate environmental activist who loves to uplift and inspire people through many forms of community art. Alana's mission is to show others the diverse healing properties of the cannabis plant and the new creative opportunities that this exciting industry has to offer.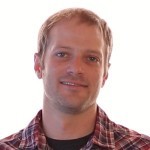 Co-Host
Originally from Lindsay, Ontario, Chad journeyed westwards to join BC's growers in the cultivation of the finest medical cannabis in the world. Chad's award-winning strains have satisfied the needs of medical patients for years. Not only our resident master grower, Chad also heads up the Cannabis Growers of Canada, an industry association of licensed medical growers as well as the patients and businesses that support and depend on them. A fearless advocate of personal freedom, Chad is focused on the government's treatment of patients and caregivers. Chad currently lives on his farm in Squamish with his wife, two dogs and chickens.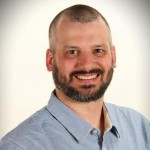 Host & Producer
Trevor Dueck is a full time writer. He's also the co-host of Flix Anonymous on Cannabis Life Network, and contributes to the #CouchLock column. When he's not watching TV/Movies, playing with his kids, and causing a ruckus, he reviews films for The Daily Hive and writes about the sport of MMA for 24 Hours Vancouver. Besides all of that, he's an Aquarius, enjoys long walks on beaches, and especially enjoys trying craft cannabis strains from local growers.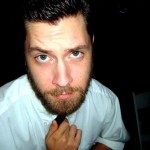 Co-Host & Producer
Steve Stebbing is a podcaster, radio personality and movie critic that has been running The League of Manchildren for four years,had a regular spot on Vancouver's CKNW News Talk 980 on DrexLive for almost two years and an accredited movie reviewer for over a year. He is known to his friends as either a movie encyclopedia or a "walking IMDb" and is known to engage people for hours about movies, television, comics and general pop culture. His savant-ness knows no bounds.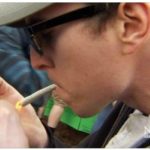 Staff Writer
Resident blogger for CLN, Caleb focuses on the political economy of the cannabis industry. His writings have also appeared on Zero Hedge, Mises Canada, and Press for Truth. He currently resides in Vancouver.